I've been working on a card game for Everwind for a couple of years (I took a long hiatus from that to work on other projects - Paper Walls, film, other Everwind stuff, etc.) and I'm back at it. I have a LOT of cards to make still, so if I have worked with you in the past, I am still looking for these paintings. You can see the quality I'm looking for and a list of all the first cards being put together here:
everwind.wikia.com/wiki/List_o…
It's just me working on this, so my budget is limited, but I will do what I can to compensate artists. I can currently pay from 10-20 for work that's already been done (stuff that's just sitting around, portfolio stuff, etc.) and a little bit more if you want to contribute something new. I regret that I can't pay more, with so many cards needed, I just can't afford it yet. I do also stipulate that you keep all rights, we only get permission to use the image on the card, plus you get attribution. Like here: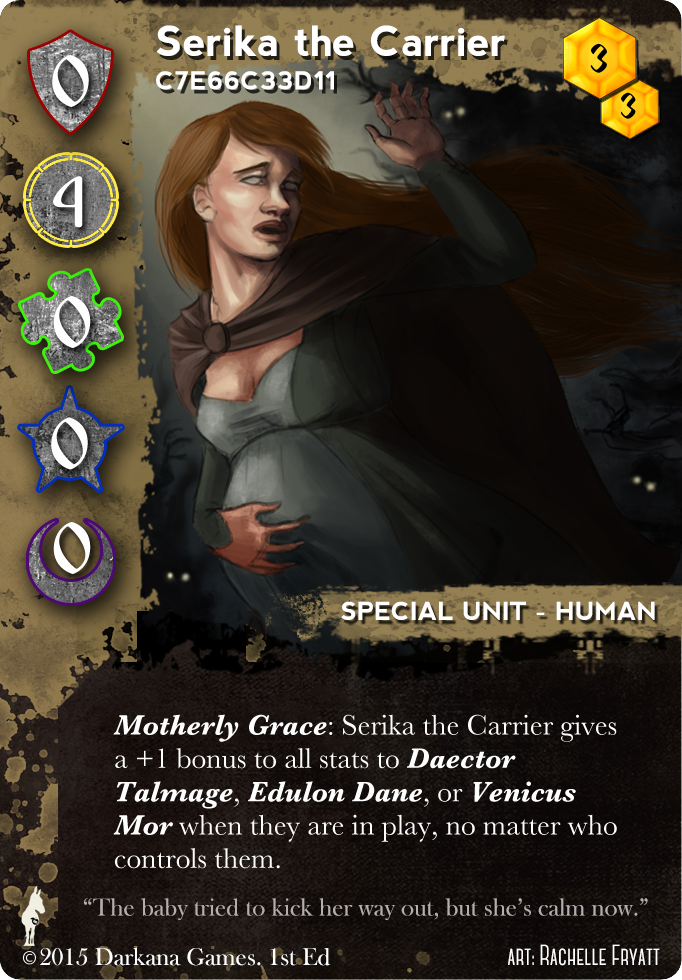 If you think this sounds like something you want to contribute to, let me know.